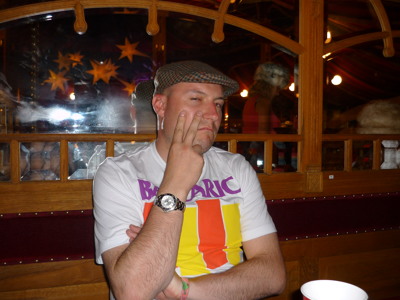 Ahead of our little road trip this Friday, COR's mixing boy has whipped up a quick and tasty balearic mix for us.
Aptly named the Sundown Mix, this is a quality selection of Leon's balearic faves. Leon calls it 'A one-take wonder; a selection of tunes that take you from day into night.'
Cheers Leon, lovely lil mix sir!
Sundown Mix
Tracklisting:
Raa- Vast
Ananda Project- Moment Before Dreaming (Idjut Boys Dub)
Jamie Woon- Night Air (Persaud's Cab-Vol Edit)
Vincenzo- Sometimes Saturday
Jozif- Suddenly Somethin'
Mario & Vidis- Changed feat. Ernesto (Soul Clap Remix)
Modern Amusement- Cold As Ice
Cosmic Kids- Reginald's Groove
Jaswho?- My History (40 Thieves Remix)
Glimpse & Martin Dawson- No-one Belongs Here More Than You (Ewan's Balearos Maximos Mix)
Uniforms- March Of No Coincidence feat. Maria Nordstraum (Moullinex Remix)
Big Love.
Know someone who might like this? Share the love...